Vrat (Fasting) A devotion to the lord
No form of asceticism is superior to fasting – Mahabharata
By doing fasting mind becomes introversive, sight turns clean and body remains light – Kaka Kalelkar
Fasting is the most effective technique of curing all diseases. – Dr. Adolf Mayer
Fasting has unlimited power in it because psychological strength works behind it. Fasting can be done by the powerful people not by the weak. – M.K. Gandhi
Any work done without faith is an evil. That work neither turns out to be beneficial in this world nor in the next world after death – Srimadbhagvadgita.
Fasting is the best solution to get rid of sexuality and lust – Srimadbhagvadgita.
In Hindu mythology several fasts have been recommended with the objective of accomplishment of various tasks. These fasts cover all aspects of life including health, wealth, property, issues, love life, marital bliss, destiny, profession, inflow of money, eradication of sins, overcoming obstacles, attainment of all round prosperity, material comforts and spiritual success and so on and the list of objectives is comprehensive. In this section we have incorporated all types of fasts (Vratas) by observing which one can gratify his or her ambitions. We are giving the method of observing the fasts to cater the needs of readers. Vrata/ Fasting/Upvas work on the same principle the soul of which is self-control and for attaining that the entrance gate is control over temptation of taste.
Makar Sankranti
14 Jan 2022 (Friday)
Maha Shivratri
01 Mar 2022 (Tuesday)
New Samvat
02 Apr 2022 (Saturday)
Makar Sankranti
14 Jan 2022 (Friday)
Maha Shivratri
01 Mar 2022 (Tuesday)
New Samvat
02 Apr 2022 (Saturday)
Gangaur Teeja
04 Apr 2022 (Monday)
Gangaur Teeja
04 Apr 2022 (Monday)
Akshaya Tritiya
03 May 2022 (Tuesday)
Ganga Dashahara
09 Jun 2022 (Thursday)
Akshaya Tritiya
03 May 2022 (Tuesday)
Ganga Dashahara
09 Jun 2022 (Thursday)
Guru Purnima
13 Jul 2022 (Wednesday)
Naag Panchami
02 Aug 2022 (Tuesday)
Guru Purnima
13 Jul 2022 (Wednesday)
Naag Panchami
02 Aug 2022 (Tuesday)
Janmashtami
18 Aug 2022 (Thursday)
Janmashtami
18 Aug 2022 (Thursday)
Haritalika Teeja
30 Aug 2022 (Tuesday)
Haritalika Teeja
30 Aug 2022 (Tuesday)
Rishi Panchami
01 Sep 2022 (Thursday)
Sharad Navratra
26 Sep 2022 (Monday)
Rishi Panchami
01 Sep 2022 (Thursday)
Sharad Navratra
26 Sep 2022 (Monday)
Sharad Purnima
09 Oct 2022 (Sunday)
Ahoi Ashtami Vrat
17 Oct 2022 (Monday)
Sharad Purnima
09 Oct 2022 (Sunday)
Ahoi Ashtami Vrat
17 Oct 2022 (Monday)
Dhan Trayodashi
23 Oct 2022 (Sunday)
Dhan Trayodashi
23 Oct 2022 (Sunday)
Narak Chaturdashi
24 Oct 2022 (Monday)
Diwali
24 Oct 2022 (Monday)
Goverdhan Puja
25 Oct 2022 (Tuesday)
Narak Chaturdashi
24 Oct 2022 (Monday)
Diwali
24 Oct 2022 (Monday)
Goverdhan Puja
25 Oct 2022 (Tuesday)
Narak Chaturdashi
24 Oct 2022 (Monday)
Diwali
24 Oct 2022 (Monday)
Goverdhan Puja
25 Oct 2022 (Tuesday)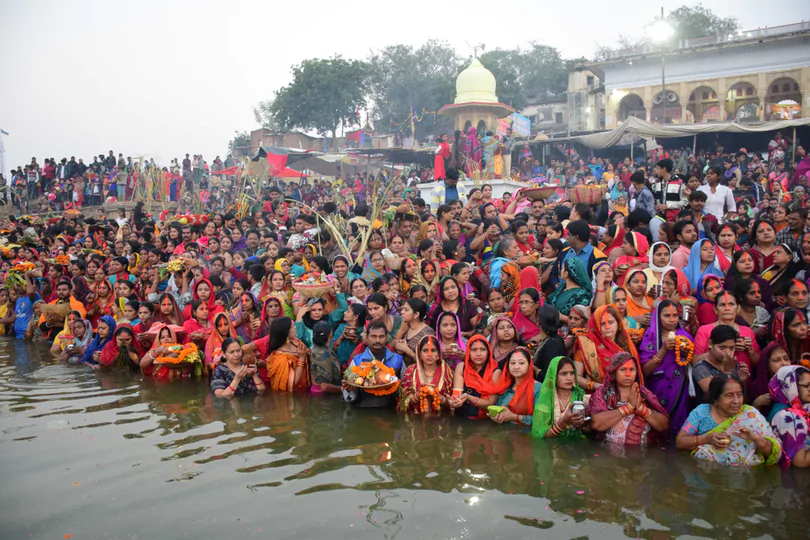 Chhath Puja
30 Oct 2022 (Sunday)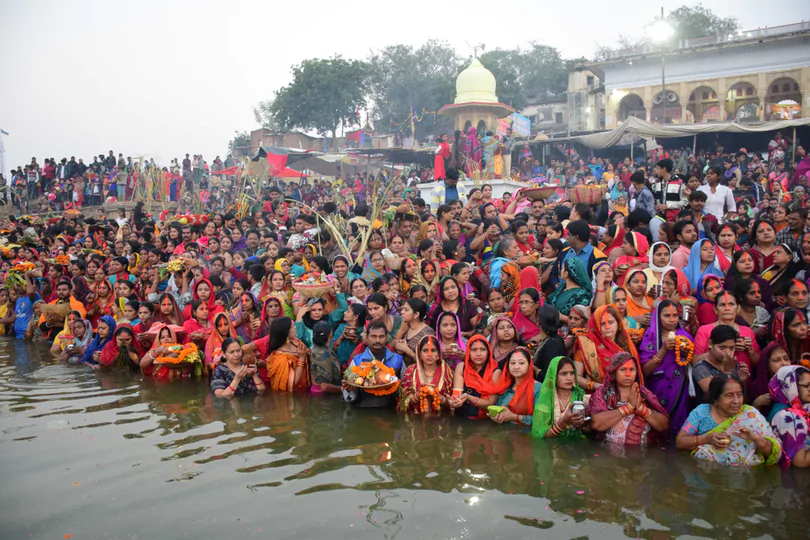 Chhath Puja
30 Oct 2022 (Sunday)
Baikuntha Chaturdashi
06 Nov 2022 (Sunday)
Bhairavashtami (Kalashtami)
16 Nov 2022 (Wednesday)
Baikuntha Chaturdashi
06 Nov 2022 (Sunday)
Bhairavashtami (Kalashtami)
16 Nov 2022 (Wednesday)
Weekly Vrat
Monday to Saturday
Weekly Vrat
Monday to Saturday